I'm excited to announce that we have updated our Mobile Coupon Portal. This update enhances mobile coupon capabilities and introduces two new mobile feature.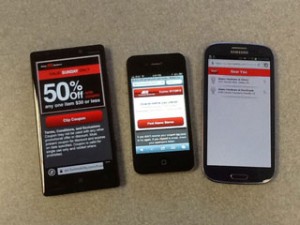 Mobile Coupon Location Enhancements
We've updated coupons with a few location enhancements. You can now add your business locations to a coupon to direct customers to the nearest location for coupon redemption. We have also updated Passbook to store up to 10 locations that can trigger coupon alerts as customers pass by your business.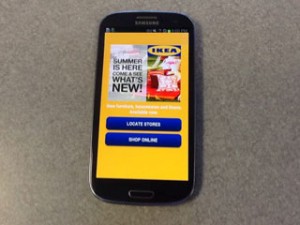 New: Sales Promoter
This new feature lets you advertise in-store offers and displays the nearest location for customers to reach your business. Not only can you use Sales Promoter to direct traffic to a location, you can now take your customers to your website as well.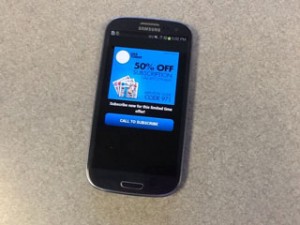 New: Tap to Call
This convenient shortcut for your customers allows you to feature a promotion for a product or service and includes an instant call button. All customers need to do to call your store or specific department is tap the button.