He gave the Mona Lisa her smile. He set history's first helicopter in motion. And he inspired a mystery/suspense novel that was read by more or less everyone on earth.
But even the great Leonardo Da Vinci himself might have struggled to create mobile ad campaigns that stood out from all the noise in today's over-saturated marketplace.
In this presentation, you'll learn to build campaigns like a true Renaissance Master; campaigns that drive brand awareness and direct response in new and exciting ways.
"De-Code" The Secrets
Branding

Wow your clients with new features and functionality, using ads that integrate touch screen, the mobile camera, and more
Increase the reach of every ad, with a cross-screen, cross-channel solution
Encourage social share with display ads that drive User Generated Content
Measure your success for clients with trackable audience engagement strategies
Direct Response

Increase mCommerce conversions with improved targeting and redeemable offers
Optimize your landing pages to drive traffic, phone calls, registrations, and conversions at point of sale
Address Last-Minute Changes to creative and messaging with more agile design tools
Extend your campaign's reach with integrated SMS, in-store, and social discovery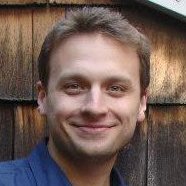 Hosted by:
Kevin Almeida
Market Researcher, FunMobility
(and author of this blog)