FunMobility CEO Adam Lavine will be a featured speaker at the 2016 Path to Purchase Expo (P2PX) in Chicago on Wednesday, September 21. Adam will illustrate how brands like Pepsi are using online experiences to drive in-store results.
Topic:
Offline Meets In-Store: Building Your Audience with Gamified Mobile Content and Interactive Coupons
Where and When:
Room F4
Donald E. Stephens Convention Center | Rosemont (Chicago) IL
Wednesday, September 21, 2016
Leading up to this year's Super Bowl, PepsiCo launched a gamified digital campaign that drove huge results in terms of both email newsletter opt-ins and in-store activity. See how PepsiCo worked hand-in-hand with retail channel partners to craft a campaign that engaged 90% of its audience, collected 30% of unique visitor emails and employed cutting-edge technology to protect the brand against the dangers of coupon fraud.
Attendees will:
Learn how PepsiCo used mobile gamification as a tool to drive amazing performance: 90% engagement, 30% email opt-ins and dramatically increased coupon redemptions.
See how PepsiCo worked with channel partners to drive both e-commerce and in-store traffic, while growing and engaging its online audience.
Discuss why mobile comes first: best practices for translating online content to offline results.
Hear real-world results and learn best practices for integrating the full potential of mobile experiences into the arena of shopper marketing. Learn a strategic framework for using online experiences to produce offline results, and see how media targeting and retargeting can be used to increase performance with both an active and a passive audience.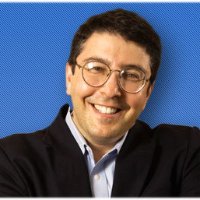 Adam Lavine
CEO & Founder | FunMobility
Adam Lavine has 16 years of experience in mobile engagement and digital media.  He is currently the Chief Executive Officer of FunMobility, a company dedicated to connecting brands and audiences with fun and engaging mobile marketing.
Lavine is an industry-leading expert in mobile coupons, serving as the founding chair of the Mobile Marketing Association's Mobile Coupon Standards Committee, defining industry standards for the multibillion-dollar segment of mobile coupon, offers, incentives and rewards. His clients include Chiquita, Pepsico, Ace Hardware, Burger King, 3M and Dunkin Brands.
Prior to founding FunMobility, Lavine was founder and CEO of Specular International, creators of the popular Infini-D 3D graphics and animation software.  Specular clients included Disney, ABC Television and Industrial Light and Magic, and Infini-D inspired famous customer fans including J.J. Abrams, Ace Frehley and Herbie Hancock. Specular was sold to a publicly traded company, MetaTools in 1997, where he worked on streaming 3D technologies before leaving to found FunMobility. Before Specular, Lavine was an animation instructor at the University of Massachusetts at Amherst, where he produced and directed animations for the National Science Foundation.
Lavine graduated Cum Laude from the University of Massachusetts, where he holds degrees in English and educational computer animation. Lavine was awarded the 2014 Marketing EDGE Edward Mayer Education Leadership Award for his commitment to marketing education.
Connect on Twitter: @AdamLavine