Curious to know what the biggest sales and marketing trends will be in 2017? Dreamforce 2016 wrapped earlier this month, and we had the chance to speak with vendors and thought leaders from every layer of the sales & marketing ecosystem.
Here are the 5 biggest factors that will influence 2017:
1. Mobile is Back (and Never Left)
Open rates and social engagement continue to go up on mobile devices, with the majority (65-75%) of engagement happening on phones and tablets. "Mobile" has gone from being an afterthought to being the primary concern of digital marketers.
Moving forward into 2017, the biggest questions forbrands and agencies will be how best to leverage digital experiences on mobile devices, and how to build a library of mobile-first content that drives conversions.
Email open rates, across devices and verticals:
(image courtesy of movable ink)
2. Rich Push is Coming
With iOS 10 & Rich Notifications, push is poised to see increasingly higher focus in 2017. As this channel sees more widespread use, it's important to review best practices in regards to messaging frequency and content.
For example, here's a case study for a Rich Push campaign L'Oreal ran for their beauty brand Carol's Daughter, which
increased eCommerce conversions by 4.5x
thanks to an interactive digital experience that delivered personalized product recommendations and offers.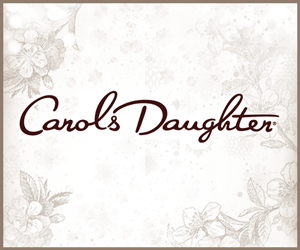 3. Data Integration is Key
Consumer data is the new frontier, and the main point of competition for modern marketers will be in their ability (or lack of ability) to capture that data and act on it in a meaningful way.
4. "The App Cloud of Cognitive Dissonance"
There are 2,700 apps for Salesforce. If a user installs just 3, that's over 19 billion possible combinations. Marketers are overwhelmed; paralyzed by all the choices available, and fearful of choosing the wrong partner.
The importance of selecting apps that integrate with your existing marketing cloud can't be understated. Not only will this save time and resources when it comes to your internal workflows, it also by its nature increases the value of all the platforms you've already paid for by enhancing them with new capabilities.
For a look at some of the major platforms the FunMobility Digital Experience Platform integrates with,
click here
.
5. Marketers Want Personalization, But There's Still a Lot of Batch & Blast
Marketing automation and content personalization may seem like the Holy Grail right now, but the reality is that many marketing departments don't have the internal resources or the time to take full advantage of these tactics.
Batch & blast remains the primary way CRM marketers communicate with their audience, which is why it's important to make sure your Digital Experience Platform is modular enough to enable different post-click experiences for different audience segments, and agile enought to capture and communicate data at the contact level.