We're unveiling some great new features today at ExactTarget Connections 2013 in Indianapolis for ExactTarget HubExchange! These new features have advantages for both customers and retailers alike, and can be just the thing to motivate customers to walk through your door.
Key updates include:
Store Location Upload
Now retail locations can be uploaded, making it easy for customers to find stores closest to where they are.
Store Finder
Mobile coupons can now include a list of nearby participating locations and give consumers one-tap access to directions or store dialing.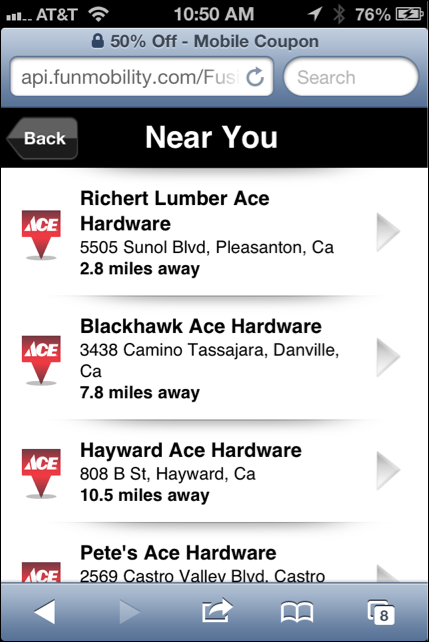 Customers who have clipped coupons will automatically receive geo-notifications for the 10 closest retail locations to where they clipped the coupon. This not only makes it easy for customers to find a store, but also motivates them to enter the store.
GeoNotifications
When a customer is within 100 feet of a participating location, they will receive automatic push notification reminding them of the coupon offer they've clipped.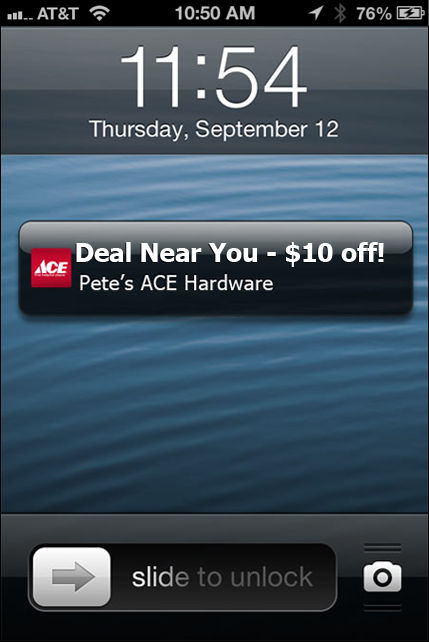 Location Activity Maps
Marketers can view mobile coupon activity on a live, zoomable online map that provides a bird's eye view of customer response.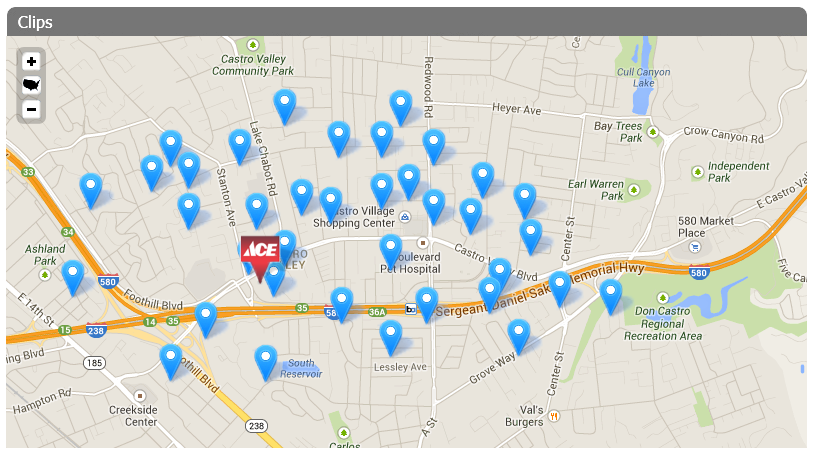 The map indicates specifically where customers are engaging with mobile coupons. This gives retailers valuable insight into what campaigns are achieving the best results.
Redemption Reporting
Marketers can now track end-to-end mobile coupon conversion including discovery views, clips, and redemptions with an attractive, easy-to-read visual funnel report.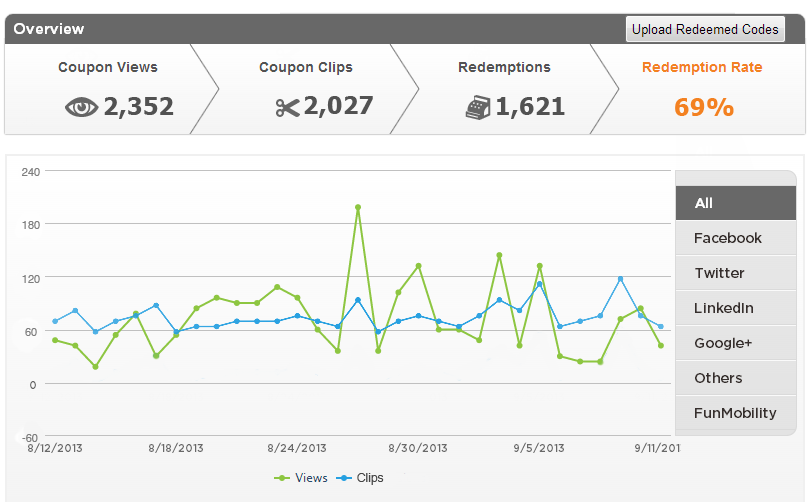 This data is essential in evaluating current campaign success and helps to determine strategy for future campaigns.
FunMobility's newly enhanced location-based mobile coupon services add a useful and fun dimension to the mobile coupon experience. For customers, it's like having a personal reminder and store locator at their fingertips. For retailers, it's an effective way to drive customers to your store locations