On October 16th, 2013 the FCC amended new regulations to the Telephone Consumer Protection Act of 1991. The original Act protected consumers from unsolicited marketing calls. The new amended regulations outline the proper means to acquire consent of a consumer before sending them SMS or making marketing calls. It also precludes "established business relationship" as a means of acquiring consent.
What this means is that advertisers and brands must obtain and hold unambiguous written consent from customers before initiating any telemarketing call/text message. In addition, existing business relationship with a consumer doesn't relieve advertisers of the obligation to obtain prior express written consent before making a telemarketing call/text message.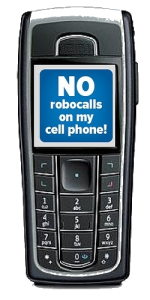 The new regulations impact mobile marketers, brands, agencies and advertisers alike. The TCPA holds sellers (brands/advertisers) liable for damages, ranging anywhere from $500 to $1,500 per unsolicited call/message. While the "who pays" question in the case of violations is somewhat unclear, in reality consumers or class-action suits would likely pursue the deeper-pocketed companies and brands.
Since the TCPA holds the sellers (brands/advertisers) liable for damages, it is imperative that businesses check with their mobile/marketing solution vendor to ensure they are TCPA compliant.
Here are a few questions to ask your current SMS or Mobile Marketing Vendor:
Are you TCPA Compliant?
Do you have online terms and conditions?
Are these terms and conditions optimized for mobile devices?
Are these terms and conditions sent to consumers when they opt-in to receive mobile communications?
Do consumers receive opt-out instructions in your mobile communications?
Download the FunMobility TCPA Compliance Tip Sheet to read more about the changes and help understand if your mobile and SMS marketing is TCPA compliant.