Trick or Treat!
Enjoy the spookiest day of the year (and try to beat your co-workers' best score!) with this custom Halloween-themed game, built with the FunMobility Digital Engagement Platform (DXP).
This experience is built with the Carnival Shot Nanosite, one of 55+ turnkey, customizable templates available with DXP.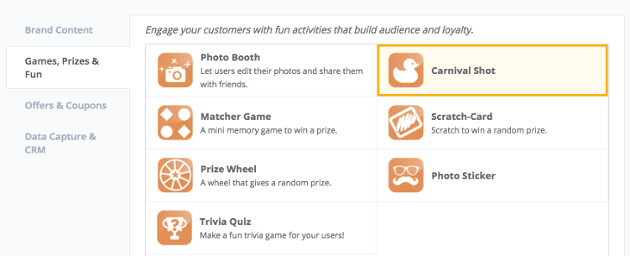 Some major brands have used Carnival Shot to drive engagement and social competition with their mobile-first audience, or as an incentive to drive email and SMS opt-ins for sweepstakes campaigns.
Chiquita built a Minions-themed game and Round Table Pizza created a Hockey-themed game to celebrate the Stanley Cup.
If you'd like to learn more about how DXP let's you build a huge library of engaging digital experiences, click here to learn more: